Sophie Schwabacher: Coors Light Painting
Regular price
$0.00 USD
Sale price
$85.00 USD
Unit price
per
Sale
Sold out
Share
8 x 5 inches original watercolor painting
Born and raised in Wyoming, Sophie Schwabacher's personal work developed from a curiosity towards ubiquitous branding and iconic visual  communication. These intimate works infuse the subject matter's precise graphic nature with the soft imperfection of the artist's hand. An artist interested in classic brands that hold endearing charm, each of Schwabacher's pieces invokes a lighthearted familiarity and nostalgia.
@whatissophie |  sophieschwab93@gmail.com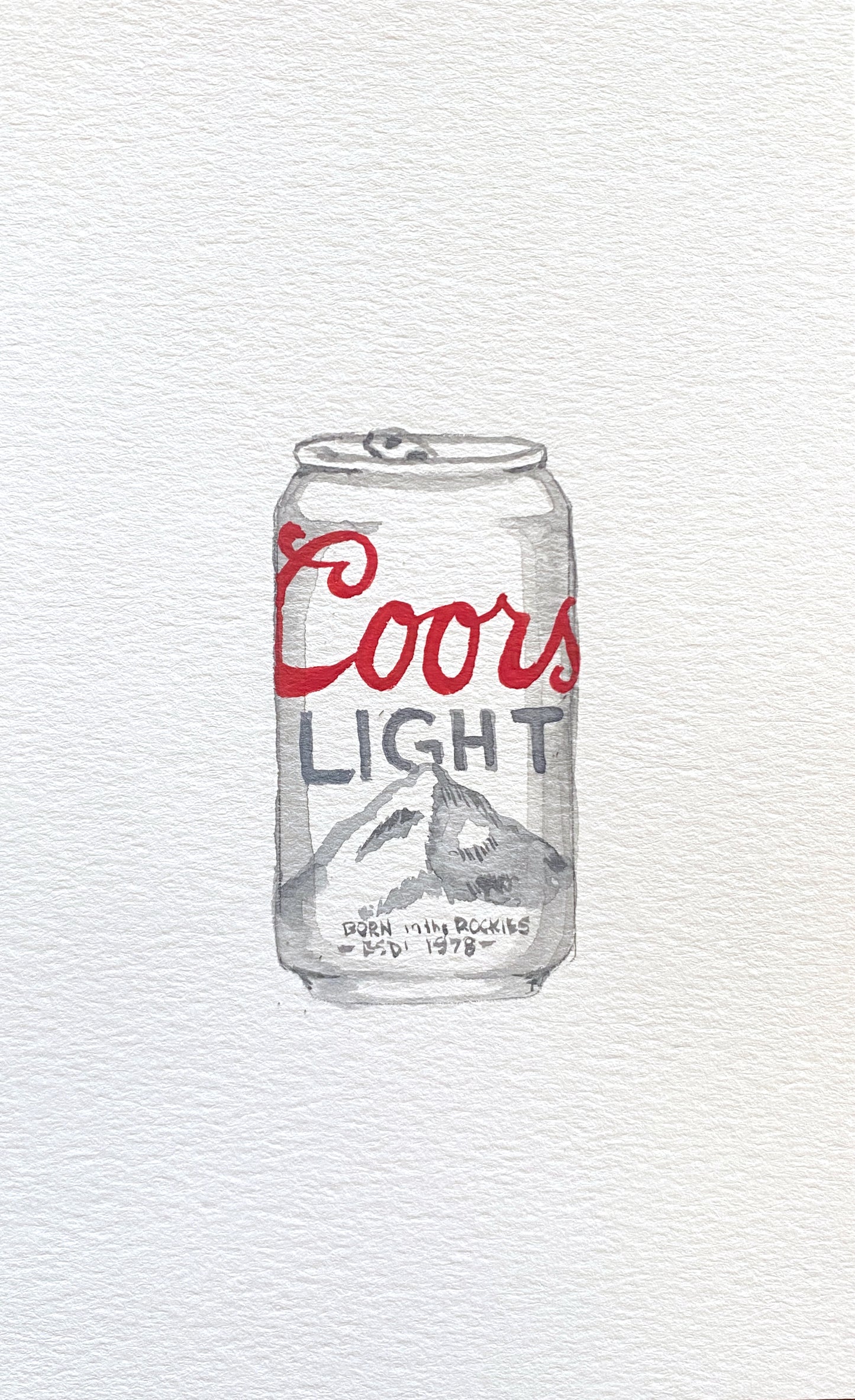 Shipping

International shipping quotes may be subject to change.