Liftlines Summer Comic Notecards
Regular price
Sale price
$24.00 USD
Unit price
per
Sale
Sold out
Share
Set of 6 original summer themed illustrations of Ryan Stolp's Liftlines comics.
Ryan Stolp is the creator of the 3X per week Lift Lines comic and seven year resident of Jackson. His work is inspired by the unique extremes of mountain town life, which is quite suitably conveyed through satirical spin. Ryan works primarily in pen and ink and digital illustration, and makes a mess when attempting painting. Recently, he's been exploring the fringes of doodling and drawing tech by live animating groovy musical performances. He is a two time recipient of the National College Cartoonists Award (Gold and Bronze) and is a regular contributor to the Jackson Hole Daily, Backcountry Magazine, and Dishing Magazine. His larger illustrations have been displayed across the West.
@liftlines_comic  |  ryanstolp.com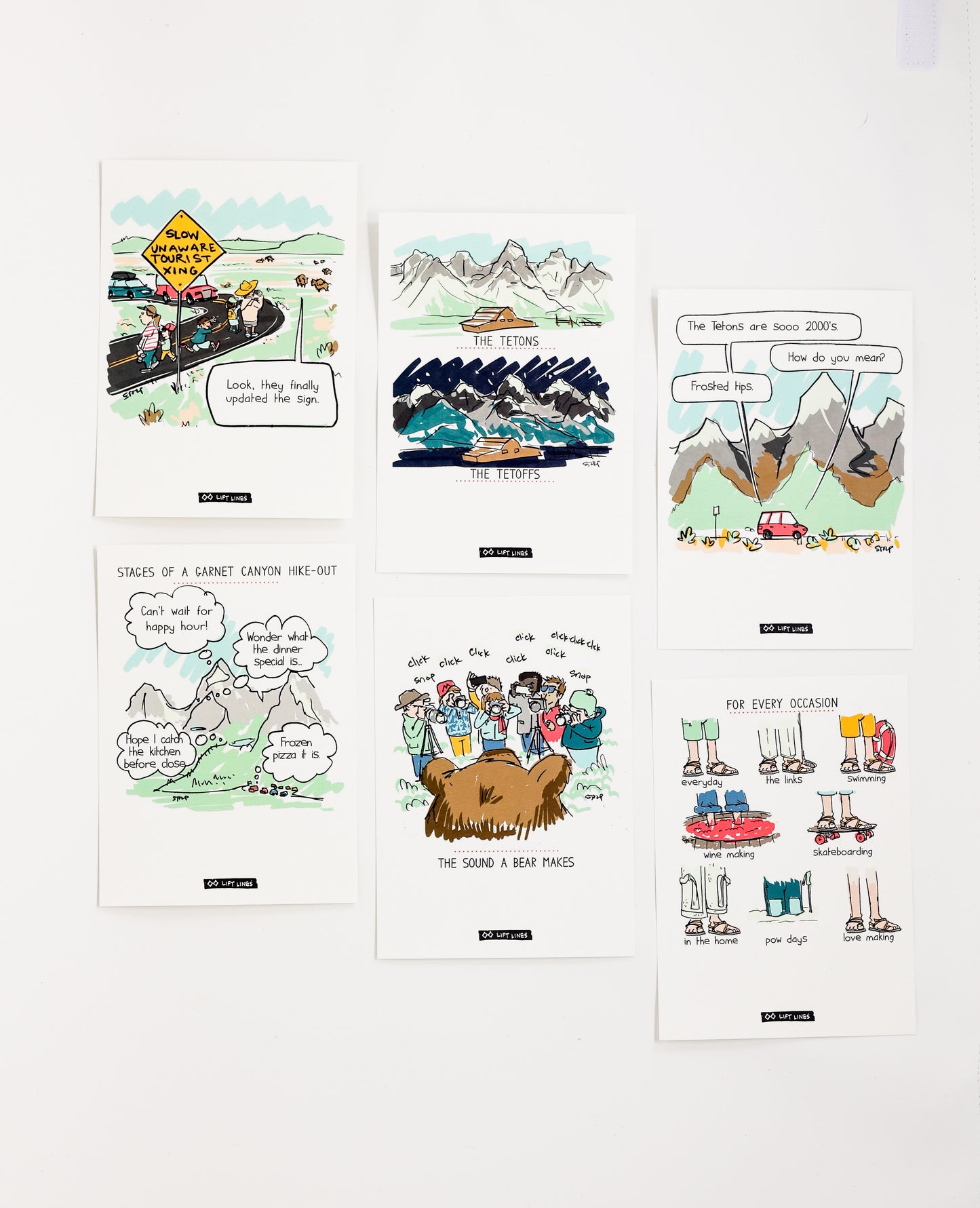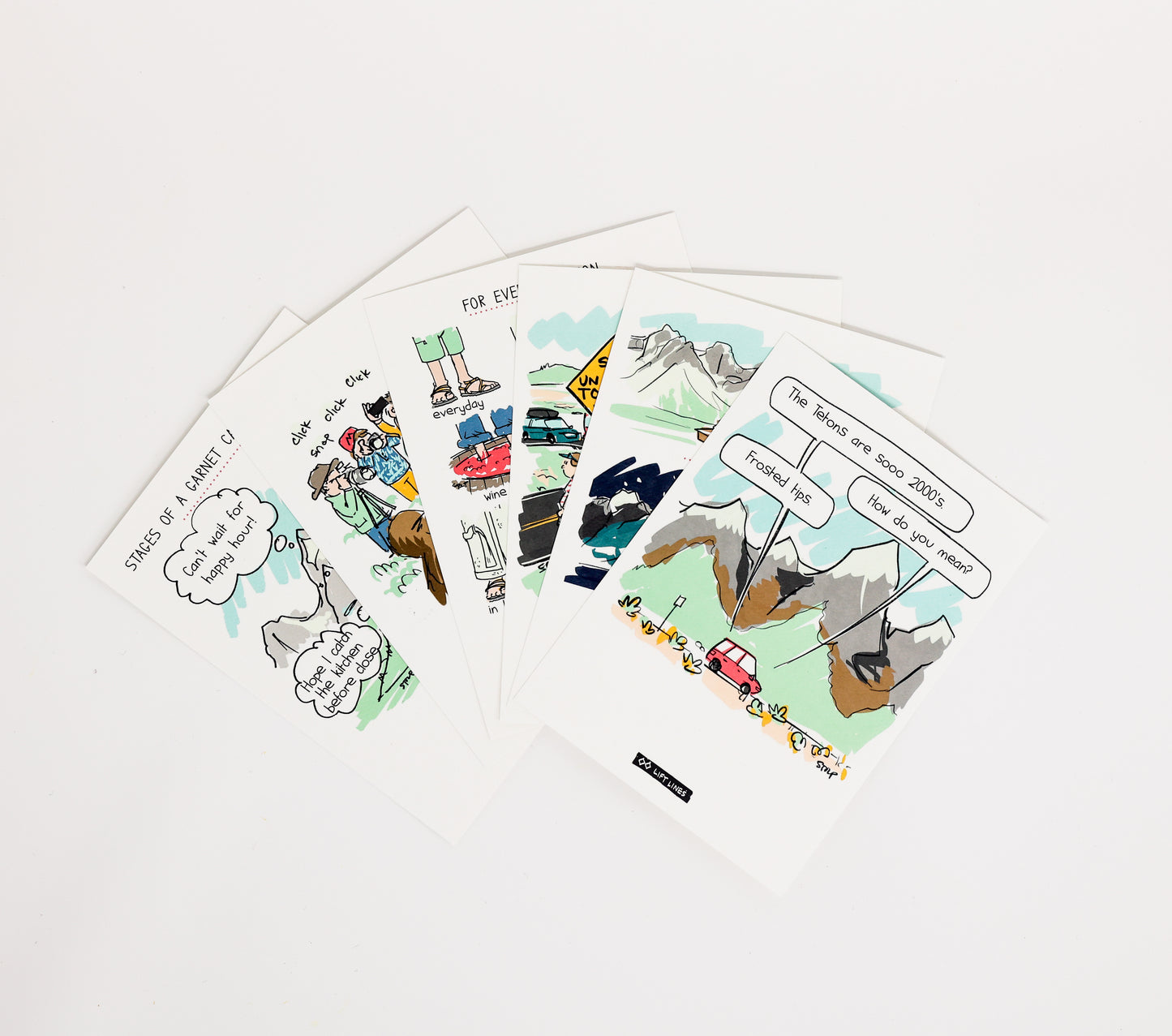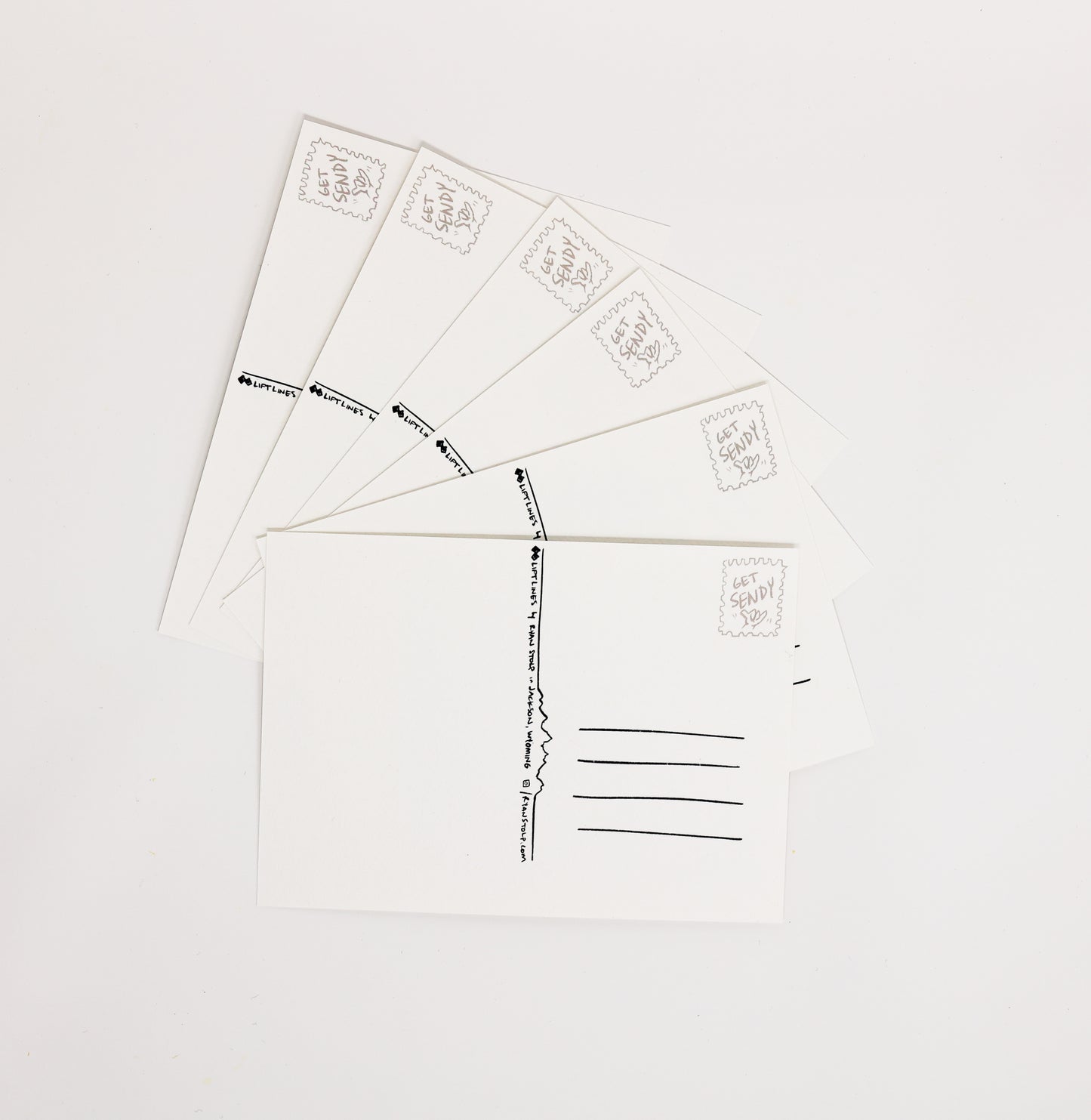 Shipping

International shipping quotes may be subject to change.