Wendell Field: The Pink House
Regular price
$365.00 USD
Regular price
$0.00 USD
Sale price
$365.00 USD
Unit price
per
Sale
Sold out
Share
12-color woodblock print
Paper size 11 x 13 inches, edition of 44. 
This print has been created over the course of several months using the ancient art of Japanese woodblock reduction.  During the process, the woodblocks are meticulously registered with one another, carved away, soaked and printed using pigment, water, and rice paste. 
Wendell has described the process of woodblock reduction printing as meditation in harmony. To create a print, every element in the process must be in perfect balance with one another. For each print the colors are mixed fresh with rice paste, brushed onto a saturated woodblock and hand printed onto wet paper then dried. Shapes on the blocks are then carved away again and the process is repeated again and again; each time adding a fresh layer of complexity and nuance.  As the blocks are "reduced" or "destroyed" the print is created. 
Each print in the edition is unique, printed by hand and carries its own distinct characteristics.  The Pink House is a favorite place just down the road from the artist's home and studio in Grand Teton National Park.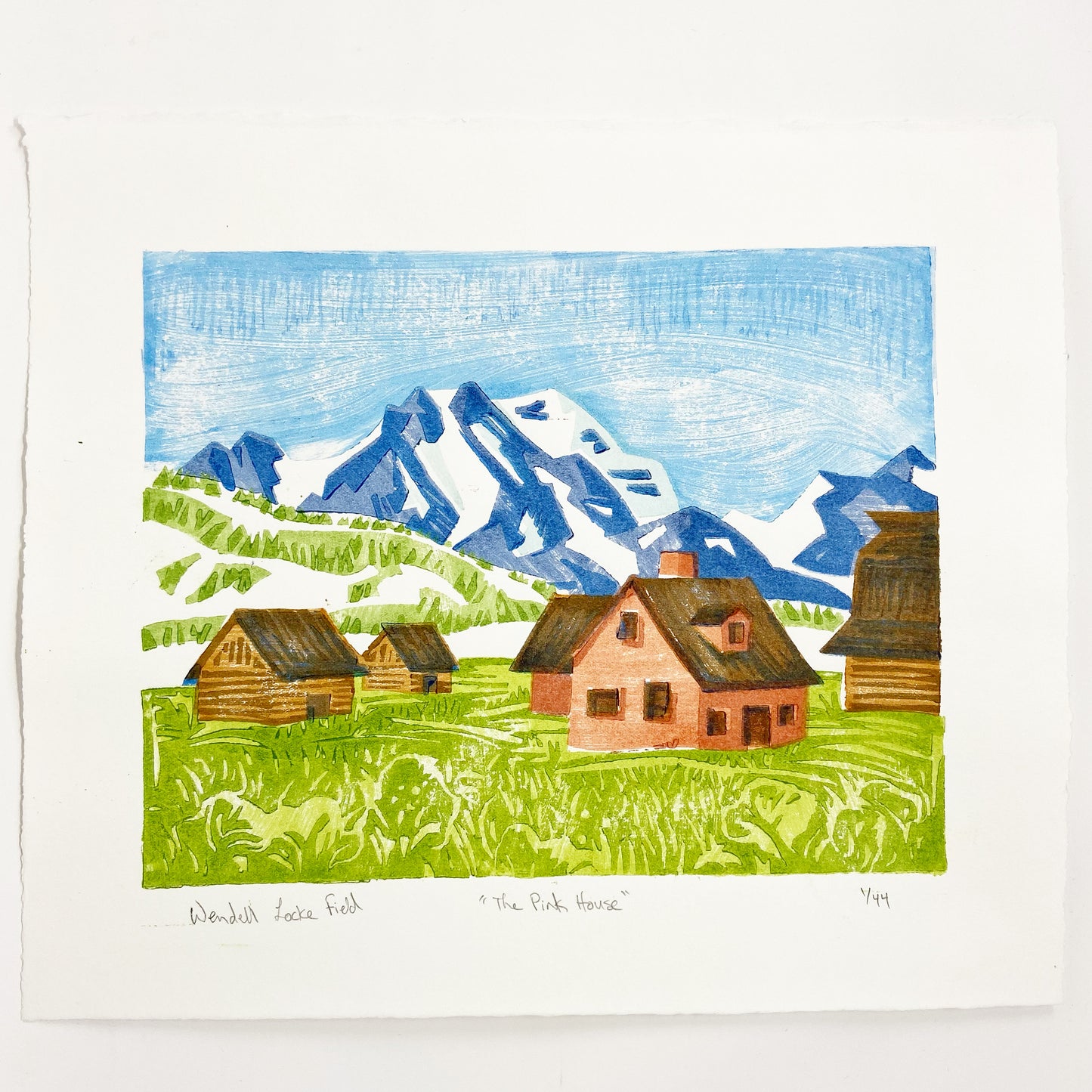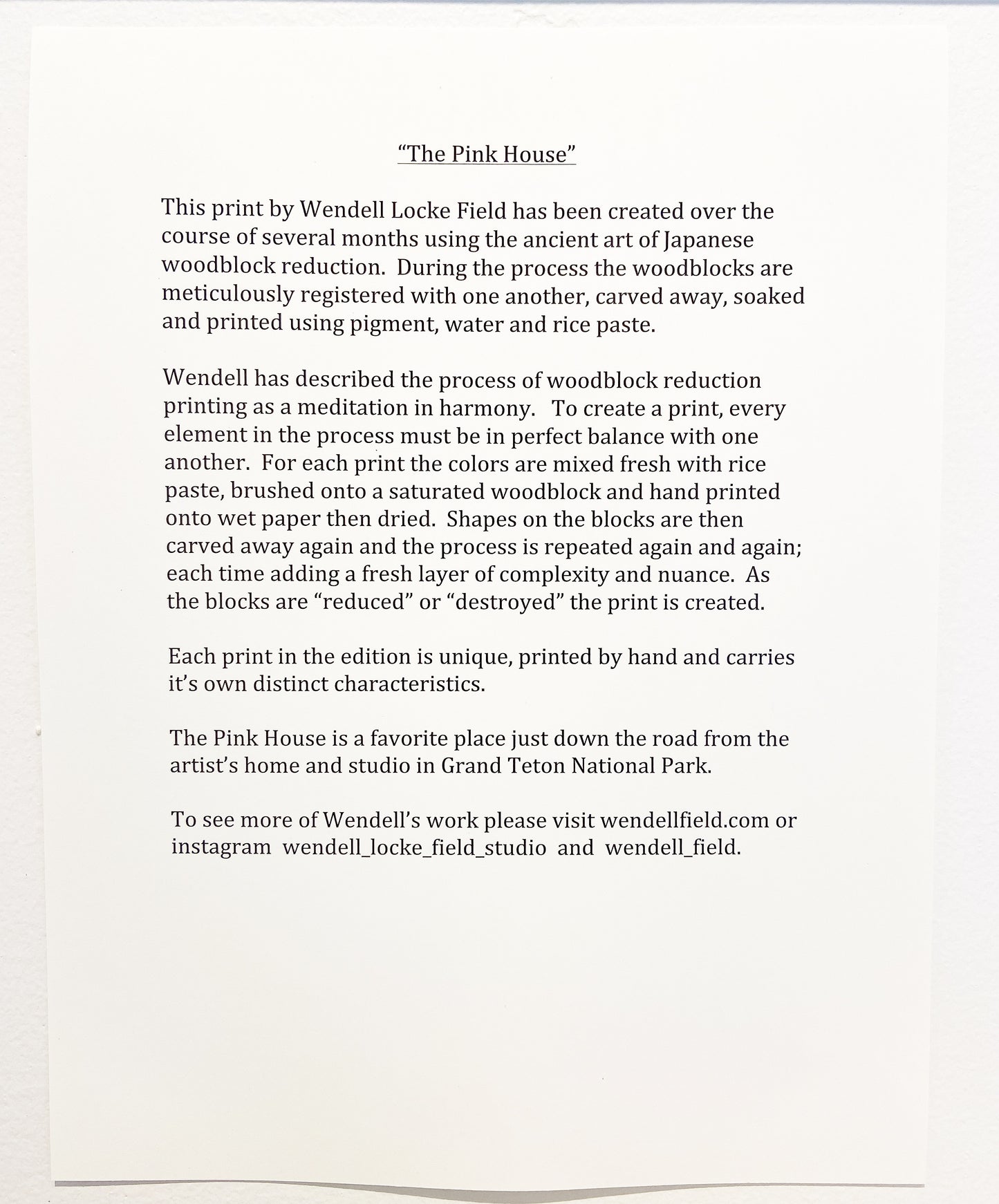 Shipping

International shipping quotes may be subject to change.